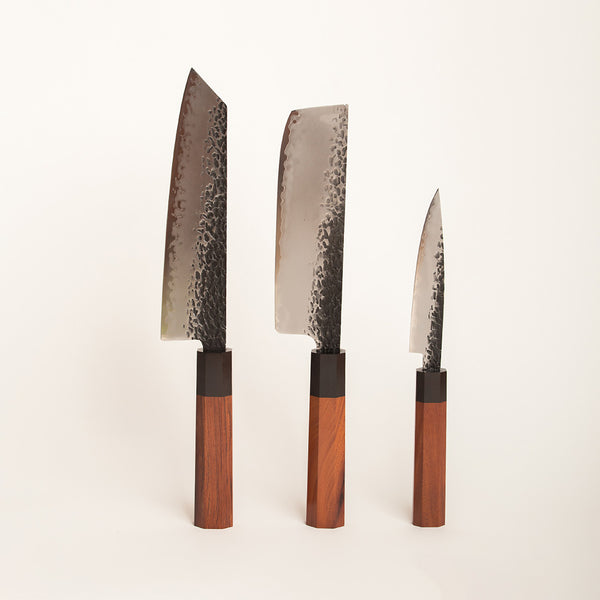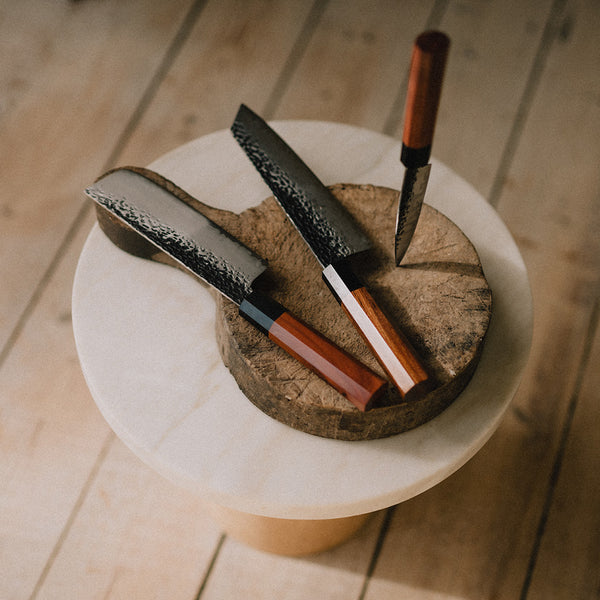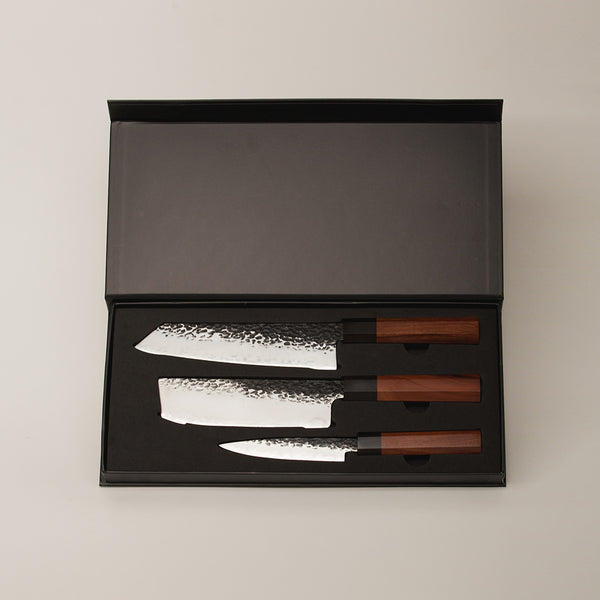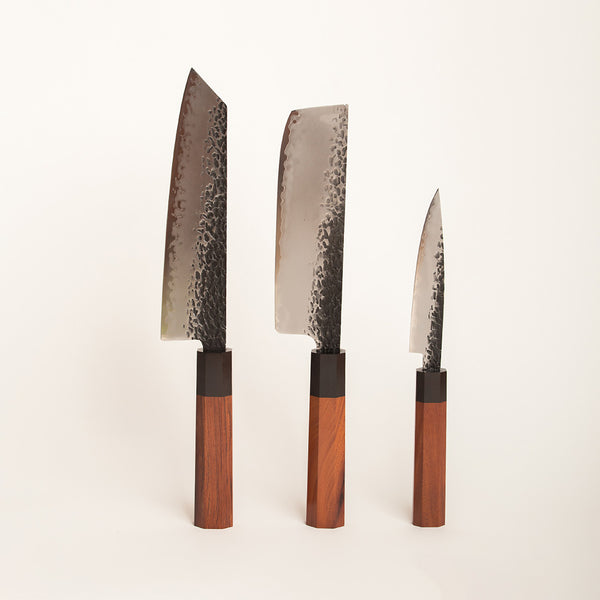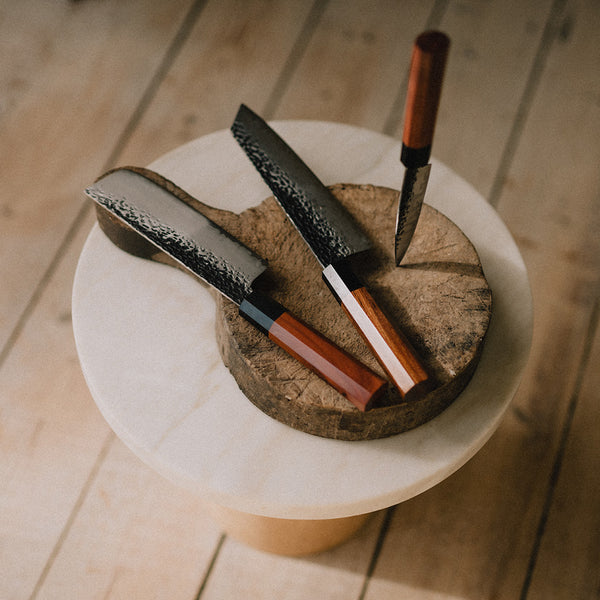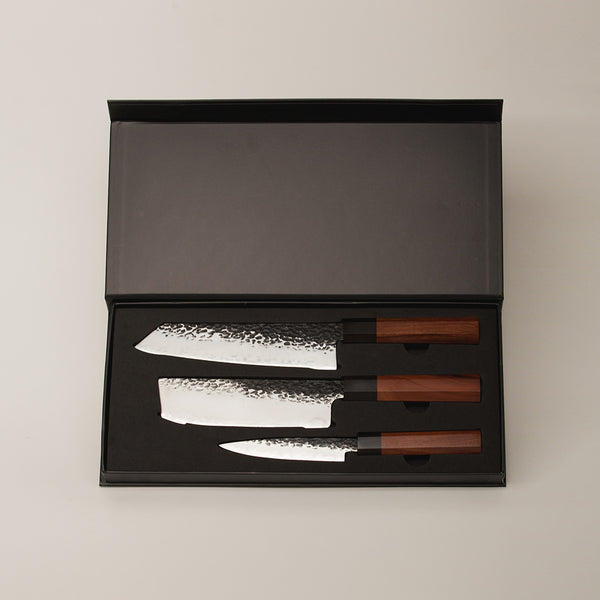 Regular price
Sale price
249.00 EUR
Unit price
per
Sale
Sold out
This Japanese knife set is a fabulous gift for anyone who enjoys cooking. The high-quality craftsmanship, handmade grinds and precision knife designs make these knives not only beautiful to look at but also comfortable and practical in use. Every one of these knives is hand sharpened by a master Japanese craftsman and uses innovative technology to guarantee a super sharp edge every time. These knives will feel like an extension of your body when used because of its balance and precision, leaving you feeling confident in any kitchen task.
Carefully delivered in 2-4 business days
- Small (Petty) knife, is used for peeling, paring, cutting out cores of apple, removing eyes from potatoes, etc
- Rectangular (Nakiri) knife, is designed for cutting vegetables
- Chef's (Kiritsuke) knife, is mainly used for thinly slicing fish, vegetables, and fruit, using push/pull cutting
- All knives are well sharpened once received, therefore do not try the blade if they're sharp
- Packed in a set of 3
- Stainless steel
- Acacia handle
- Hand wash immediately after each use with a soft sponge and mild detergent
- Dry thoroughly with a clean cloth and store in a cool, dry place
- We suggest you do not sharp it on your own but you find a master for it, or else you might damage the blade
- All orders ship from our warehouse in Ljubljana. Shipping costs on orders below 150 EUR will be calculated at checkout. For the orders above 150 EUR the shipping is free.

- In-stock items usually arrive 2-4 business days after warehouse handling. If an item is not in stock, you will see the lead time displayed on the product.
CAREFULLY SELECTED ITEMS
RECYCLABLE PACKAGING
DELIVERED IN 2-4 DAYS
BASED IN SLOVENIA
CASH ON DELIVERY
CAREFULLY SELECTED ITEMS
RECYCLABLE PACKAGING
DELIVERED IN 2-4 DAYS
BASED IN SLOVENIA
CASH ON DELIVERY